If you're a Florida resident you've already noticing all the new construction that's been going on. Florida is without a doubt growing! It's important to build newer buildings when refurbishing busier cities. As a result, construction site security is on the rise due to it's high demand. And of course for good reason! Overall making sure your construction site is protected round the clock is vital for any builder's success. From expensive materials being left out to vandalism it's important to hire a team of security professionals. Above all keeping your South Florida construction site safe. 
Construction Site Security | Crime Prevention
Unfortunately the possibility of vandalism from non trustworthy individuals are fairly high. This includes expensive building materials being damaged. Especially machinery being tampered with. This can be prevented when you hire construction site security. From video surveillance installation to onsite security, be sure to hire a trustworthy South Florida security company. Of course a company who can do it all! Our team at Arrow Security Corp is dedicated when it comes to crime prevention and safety. Furthermore delivering nothing but the best crime prevention packages any security company can offer. Overall providing the best security guards for your company. 
Overall video surveillance can be incredibly useful when it comes to any job site. Construction sites in particular can really benefit from video surveillance. For example: Let's say there's property damage. And you aren't exactly sure if it was from unfortunate weather or vandalism from ill-willed individuals. Luckily if you have a security camera installed, you can always go back and see what exactly happened. In conclusion this method of security will help you take better steps as a construction site manager in the future.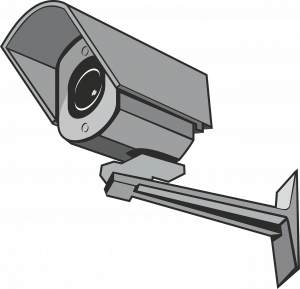 On the other hand, when you hire a security guard you'll have an onsite officer. Overall preventing any harm to your work-site. This includes preventing vandalism, theft and even tampering with expensive machinery. Nevertheless a construction site is vulnerable. Hiring an experienced onsite security guard can prevent any project delays. Here's what you can expect when you hire a security guard for your work site: 
Patrolling work-site, making sure building materials & equipment is secured
Will immediately halt any unauthorized visits
Immediately evict any individuals loitering on-site
Managing homeless activity within and around the work site
Report any hazardous & dangerous activities
South Florida Security Guards
Our team at Arrow Security Corp is passionate about security and safety. Whether it's for personal, residential, construction or business you can trust our team. Our team of security experts are here to protect your property and workers from potential harm. Delivering a safe and productive work place. Our team of security professionals have the experience and resources to make sure your security needs are met. No matter how large or small your business or special event may be, we've got your back. Overall, if you're in need of an excellent security service feel free to give us a call to see what security packages are right for you:  561-417-0026
Vandalism can be a common occurrence in construction sites. Because the equipment is generally expensive, theft can be a problem. The destruction of fences or broken windows can result in serious damage. Most vandalism takes place after hours and over the weekend when crew members are less likely to be around. The cost of vandalism alone can put a major strain on company finances.
Live monitoring services can record and capture the identity of any vandals who are trespassing or possibly stealing from the construction site. In addition to their ability to ward off crime, video surveillance can catch criminals in the act. For liability purposes, this is an essential use of security equipment. To hold those responsible for possible theft can save a construction company lots of money.
Benefits Of Live Monitoring
Using a live monitoring service system allows a live guard to see what's happening to many different areas of a construction site. This is especially helpful if the site is either larger than normal. Or has multiple areas that can be difficult to see from a distance. While the surveillance cameras can accurately report what's happening in multiple areas, the guards can respond in real time. As a result, preventing potential danger that can occur on site.
By providing a constant live video monitoring service, a trained utmost safety to the property. With new and effective monitoring technology, trained professionals can help protect a construction site from theft or danger. Constant live video monitoring service is displayed in real-time. Above all making sure there's no delay when preventing vandalism on the property. Immediate response to such behavior is crucial.
Most vandalism takes place at night. Because it can be difficult to see when it's dark out. Which results in many vandals who think they can take the advantage to better steal equipment or break into a construction site. With on-site-patrolling, a security guard can pick up on suspicious behavior that security videos may not be able to see.
Just by hiring a security guard, crime will go down. A private security contractor can help with this process. Highly visible guards, especially patrolling at night, can help deter vandals from breaking in or trespassing. If a large area looks empty, those who may wish to steal equipment may think a construction site is vulnerable. Security guards are clearly marked and have the authoritative presence to alert possible trespassers of their role in protecting the site.
Construction Site Security In Action
Live security on a construction site is the best way to ensure construction property is protected. A site guard can patrol regularly and thoroughly throughout the entire shift to maintain proper security day or night. This is especially effective for larger construction sites where there may be the potential for vandals to hide.
Obviously a lack of security can be dangerous. But if the security employed has little experience or training, the construction site is still not safe. Defending a construction business and protecting the equipment and property is a big responsibility. A private security contractor can survey the safety of a construction site before it is jeopardized.
Professional security guards are trained to manage the construction site security of large properties. With the help of new technological advances in surveillance monitoring as well as the ability to provide on-the-ground patrolling, a construction site can stay protected no matter what time of day it is.