Founded In 2000, Is Unlike Any Security Company In The World!
Our focus is from the bottom up, where we make sure to have the right types of personalities placed at locations that are a near perfect fit, and make sure they have access to all the tools and resources to succeed. As a result, you're getting the best security guard service in Florida! Communication is the biggest problem in the security industry on all sides. Arrow goes above and beyond to stress the importance of communication and setting expectations. Our company is completely digital, and our reports are sent out daily so that our clients have access to real-time reports. Our employees can also get up to date feedback to make sure all parties are benefiting. Like Publix, all company employees must start as officers before they have the opportunity for promotions, and we will never bring in outside management. Arrow, under these principles, has the lowest turnover in the industry at less then 10%, but has also become the fastest growing security company in the nation with a 0% client turnover rate.
Florida Security Guard Service You Can Trust
As you may know, in a tourist state such as Florida, it's important to hire security guards you can trust. Overall, a team of security experts can deliver utmost services which include: 
Guard tracking
Reports of security perimeters
Armed security officers
Undercover store detectives
Vehicle patrols
Remote video monitoring
Mobile security
Alarm response
Residential security  
Not to mention quick 24 hour 7 days a week emergency response services. In other words, your security is our top priority. Our team at Arrow Security Corp only hire the best for your protection needs. When we say "best of the best", we really mean, "the best of the best". From former federal, state, county, city as well as military law officers, we make sure your protection is in good hands. In addition to excellent security guard services, we are proud to say our company has the best turnover rates in Florida. In conclusion, you can sit back, relax and let Arrow Security Corp handle all of your security services.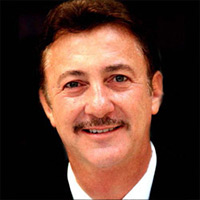 Chief Executive Officer, President
Rick Versace is the Chief Executive Officer and President of Arrow Security Corp! Mr. Versace is a Brooklyn, New York native who now lives and works in Boca Raton with his family.
He is a long time entrepreneur, managing multiple successful business endeavors over his illustrious career, including A1A Airport & Limousine Service. Rick Versace is a Baruch College, City University of New York (CUNY) alumni, having graduated with his BA in Finance. He is also fluent in Italian.
Mr. Versace has been involved in the security and transportation business for over 20 years. He has served as an advisor to NewYork City Mayors David Dinkins and Rudy Giuliani. He is a member of the Chamberof Commerce. He has a very close working relationship with Palm Beach and Broward County Sheriff's Office. Mr. Versace has also worked in the publishing and real estate sectors.
Mr. Versace is a licensed Security Agency Manager under license number MP2000913.
About Our Private Security Guard Services
It's a peace of mind knowing you're in good hands. Our team at Arrow are passionate with what they do. As a result, you can be confident in the safety of your customers, family and assets knowing you've hired the best.
What Are Security Guard Services?
Overall security guard services are the perfect protection solution. Whether it's for your company / business or personal, a security guard service is the perfect hire for the job! All in all, a security guard regularly patrols the facility inspecting any suspicious activity (residential or commercial). Suspicious activities such as: theft, vandalism, fire, illegal activity, and of course any activity that concerns safety.
Furthermore, your hired security guard is trained to monitor people ensuring their safety. In addition to patrolling buildings / facilities to prevent any crime or terrorism. In conclusion, these professionals will keep your property, your customers, family and assets safe from harm. Lastly, you can rest easy knowing you're in good hands.
Meet Our Security Officers
We hated our last 3 companies and had even discussed getting rid of our Gatehouse security all together. We're very glad we didn't. Arrow won't disappoint you!
Arrow Security is a top-notch security provider. Their security officers are friendly, reliable and professional. The management team is very responsive
I can honestly say there has been around 9 circumstances where we would have been in major trouble if they hadn't been there! Now I couldn't imagine NOT having them!